I have such a fun set of freebies to share with you today!
If you haven't heard of them already, Bittersweet Design Boutique offers some pretty AMAZING photoshop design templates for every aspect of your business. I personally use their Cambria Magazine Template for my pricing guides and love it!
They also have some pretty fantastic FREE photoshop templates which I know you will want to snag for yourself!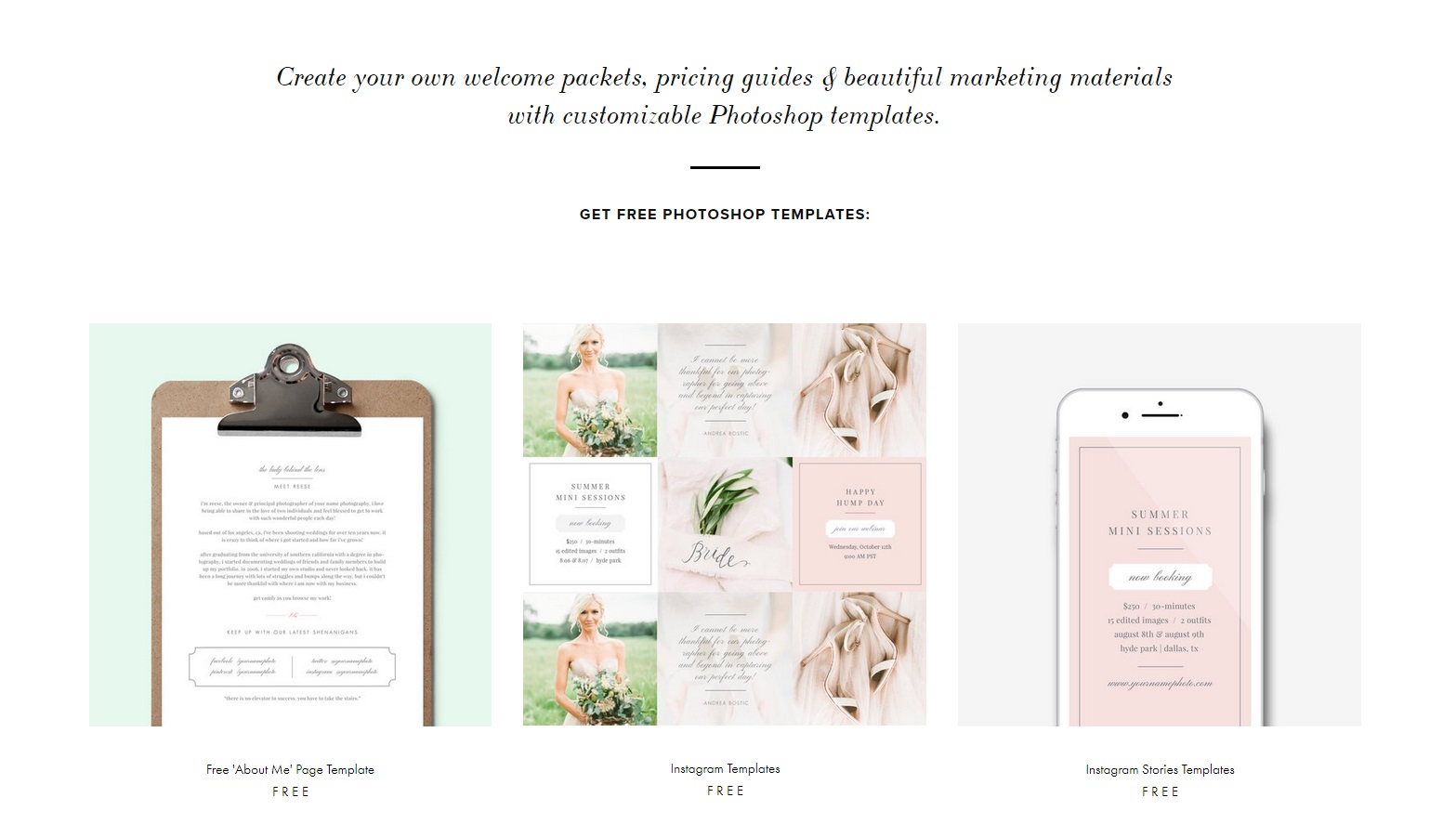 Instagram templates, an about me page template, and Instagram story templates – all free and ready for you to customize to your heart's content in Photoshop.
Bittersweet Design Studio's templates are clean, timeless, and so incredibly beautiful! And, as someone who has used them before… I can vouch- they are so easy to customize using Photoshop!
AND when you download the freebies, you also get 20% off your purchase! What's not to love?