Are you stumped when it comes to crafting a polite yet informative response to some of the more difficult questions your wedding clients as you? These time-saving email templates will take the guess work out of your responses and same you from typing out a lengthy response to these frequently asked questions.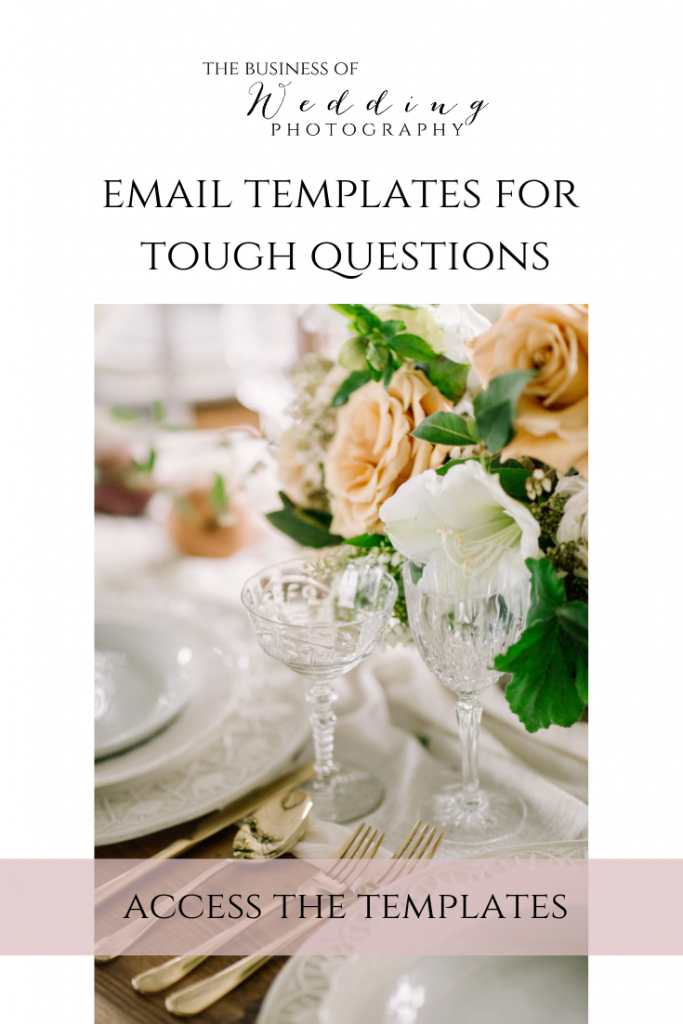 Included are how to respond to issues such as:
When the wedding is not a fit (pre consultation)
When the wedding is not a good fit (post consultation)
Can I have the RAWs?
Can I have all the photos from the wedding day?
Can I have the copyright?
I dont want to pay you upfront
Have you shot at my venue before?
Can you offer us a discount?
What to do when you receive another inquiry on the same date
When a timeline does not give you enough time
Can my aspiring photographer friend shoot too?
Can there be a break in your coverage time?
Can you 'photoshop' that?
Do you offer a 'test' shoot before we book you?
My parents are paying, can they sign the contract?
I do not want my photos used online
Can we have all of the images in BW AND color?
Can we change this clause in your contract?
Ready to cut some time out of your daily email-response time and always know what to say to those harder questions? Head on over and CHECK THEM OUT NOW!