When I first started out in wedding photography, I was a little intimidated to say the least. Intimidated in so many areas, but one of my main sources of stress leading up to the day was knowing the proper way to work with other wedding industry professionals. I wanted to make sure I didn't step on any toes, followed standard procedures, and was still able to ask for what I needed to make sure the day went smoothly. I also wanted to make sure I left a positive impression with other industry professionals so that not only would my name be one that they would remember and recommend, but also to ensure that I helped THEIR day to run smoothly and efficiently, too!
So what are the top things I would advise a photographer to make sure they do when working with a wedding planner?
1) Reach out in advance
You will likely work with a variety of planners who have a variety of experience, skill, and service level. While I always hope that the wedding planner or coordinator will reach out to ME first to coordinate, if I have not heard from a wedding planner 3-4 weeks before the wedding I will take it upon myself to reach out. During this critical time period that takes place in the final weeks leading up to the wedding day, timelines are falling into place and at a certain point can no longer be altered. Because timelime is so imperative to photography and having enough time to deliver quality images, I like to make sure I communicate what I need. I also like to make sure the planner or coordinator knows who I am and has everything they may need from me in advance.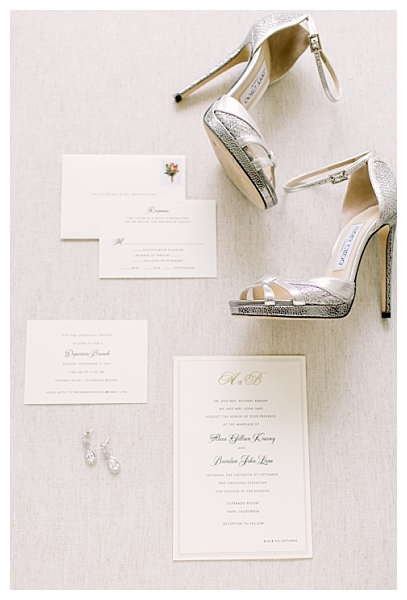 2) Communicate about timeline
I like to make sure I have what I need timeline-wise in order to yield a consistant final product to my clients. This means that in terms of timeline, I must make sure that I have 1) ENOUGH time for each portion of photography related events and 2) The best quality of light possible, ideally with some portrait time ocurring during golden hour and all portrait time occuring during natural light hours (for my specific style of photography). I also check in on issues that may arise with timelines such as hair and makeup completion time, drive times to and from different locations, and other timeline reltaed items that impact how I am able to work on a wedding day.
If I am writing for the first time I will as for a current draft of the timeline so I can advise on any photographic elements of the timeline to ensure we have a smooth-flowing day. If I need to request changes, I state very clearly how I would like to see the timeline changed, succinctly state why the changes are needed, and let them know that if those changes can't be made I compltely understand and will let the clients know how it will impact what I am able to turn out photo-wise. I am always thankful and polite.
3) Articulate your needs in advance
Whether it be timeline needs, your meal requirement as stated in your contract, help with something day-of, or a specific question you may have be communicative IN ADVANCE. The day of a wedding is stressful and busy for all involved and day-of is not the best time to arrive with lots of last minute requests. Try the very best you can to address these in the weeks leading up to the wedding date- not on the date or the day before.
4) Send anything they need well in advance
Often times venues or planners will require insurance documentation, signatures on venue guideline documents, or other documentation from you by a certain deadline. Do your very best to be proactive about this and send these over as quickly as possible without needing to be reminded or asked more than once.
5) Communicate well day-of
On a wedding day, I like to try to find the planner or coordinator upon arrival- if they are not tied up. I introduce myself and let them know that I have arrived and will be getting started. Throughout the day do your best to communicate with the planner and their staff on timeline updates or any pertinant information. Some planners may have a representative stationed with the wedding party, but many are often in a different location than the bride or groom setting up decor or attending to toher matters. If you are able to keep them in the loop on any important updates (bride's makeup ran 30 m late, groom lost his pants….. yeah, that's happened…) it helps the day to run more smoothly. Make sure you are not OVER communicating, though. They are VERY busy and have lots of tasks to keep track of, so share the important, must-know information only.
Communicate with the planner at mealtime in order to ensure you are taking your mealbreak at the proper time as timelines often change day-of. Also communicate with them when you are packing up to leave, to check in and say goodbye and thank them for their help.
6) Help the timeline to stay on track
Because the photographer often spends almost every minute of the wedding day with the couple, they are with them even more than the planner, who is often running in many different directions, putting out 'fires', setting up decor, orchestrating the flow of the day, and many other tasks. As the photographer you will be by their side documenting their day, so it naturally will fall on you to help the flow of the timeline to stay on track. If there is not a member of the planner's staff in the bridal prep room and makeup is running late, I will speak up and politely ask what the ETA time will be for completeion, and give a gentle reminder of how things are changing with the timeline. If the bridesmids aren't dressed at a certain point, I will inform them that its time to get dressed. If the boutonnieres aren't delivered from the florist yet and its photo time, I will send someone to track them down, etc. Don't be worried about stepping on toes here if there is no planner representative in the room- you are folllowing the planner's timeline for the day and helping to keep it AND your photography needs on track.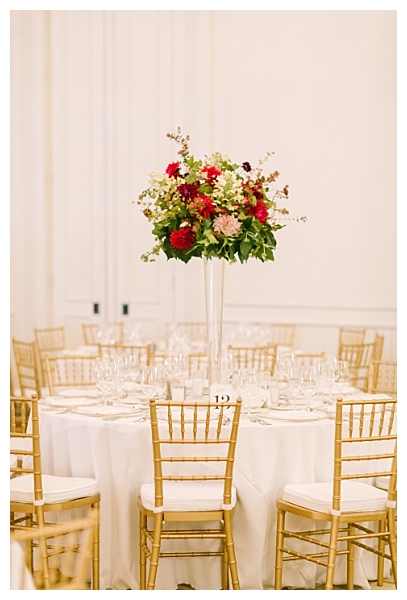 7) Share photos
DO NOT SKIP THIS STEP! As soon as you have a sneak peek delivered to the couple, share the sneak peek with the planner (and other vendors). It is hard to track down photos from photographers in many cases, and being on top of this will make them happy, provide them with new content for their social media platforms, AND will help you to gain new exposure when they share and credit your work. When the full gallery is ready, share the full gallery with the planner (and other vendors) as well. If you have any restrictions in terms of image use please be very clear about these upfront.
8) Credit appropriately
If you are sharing photos from the day, make sure to credit and tag the planner in the photos from the day (along with other vendors). If you get the wedding published in a blog or magazine, be sure to credit the planner and all other vendors- and check in with their master list to ensure the credits are done correctly.